The value of holding on to your values
Oscar Wilde once said: "The true perfection of man lies not in what man has, but in what man is." This now shows more than ever, because in times of crisis, everyone is pretty much equal. Or, as the Canadian writer Eric Walters put it nicely: "Crisis doesn't change people, it reveals them." It all comes down to the fact that our personal values now become more apparent. This makes it easier for our environment to see "who you really are".
Everyone has values. However, not everyone is equally aware of them. Examples of personal values are ambition, fun, family, honesty, freedom, reliability, transparency, drive, amazement and loyalty. And there are many more personal values. Especially the moments when our personal values are affected, we become aware of our values. At these moments, we become mad, indifferent, feel hopeless or oppressed.
Especially in these times of crisis, these feelings float to the surface more often. We see someone who doesn't comply with the 2 meter / six feet rule and get angry because our value of responsibility gets jammed. We hear about new COVID-19 infections and become afraid because our value of security is being crushed. We see someone walking with 20 packs of toilet paper and become annoyed because our value of fair sharing is knocked over. These are all signals of collisions with our personal values.
At the same time, organizations have values as well. These corporate values are sometimes formalized, yet oftentimes – especially in smaller organizations – organically grown values that are the result of the collective values of its employees and leadership of the respective organization. In our own organization, these corporate values are formed by the acronym CLEARR. This stands for Collaboration, Leadership, Excellence, Agility, Responsibility and Respect. These values may not be the core values of each individual employee within our organization; however, they are recognizable and fit with our corporate culture. In our daily business, our team members frequently refer to CLEARR. Our team in Curaçao even thought they were missing something in this (already pretty clearr) set of values, so we locally added Fun to our globally used corporate values. Because if you don't have fun in your daily work, maybe it's time to start looking for something you would really love to do!
Also in this crisis, for us as an organization, our corporate values are at heart of everything we do. As a company, we are lucky to be in a position where most of our team members can continue their work from home. It does mean our team members need to be agile in order to – all of a sudden – do the work they typically do at the office or maybe even at a client site, from their kitchen table, study or living room. Also, the need for collaboration becomes even more clear. We now have to plan our video and conference calls more actively and continuously work together in online documents. And even our own Fun value keeps popping up all the time. Because especially in these difficult times, it is key to put things into a different perspective now and then. And humor is essential in doing so!
What I notice in particular in our daily work is the fact that we now have a much clearer picture of our clients and employees. This crisis truly reveals people. And I'm especially thankful to see that this mainly happens in a positive way. Because this crisis leads to fraternization. It leads to a better understanding of each other. We listen better. We understand each other's views better. And at the same time, we remain skeptical, yet in a positive way. And of course, we keep swearing at each other every now and then if some kicks against our personal values. A Dutch proverb says: "without friction, there will be no shine". So, let's continue that friction now and then. Yet in a respectful way and – if possible – with a bit of humor. Because only that way, we can overcome this crisis!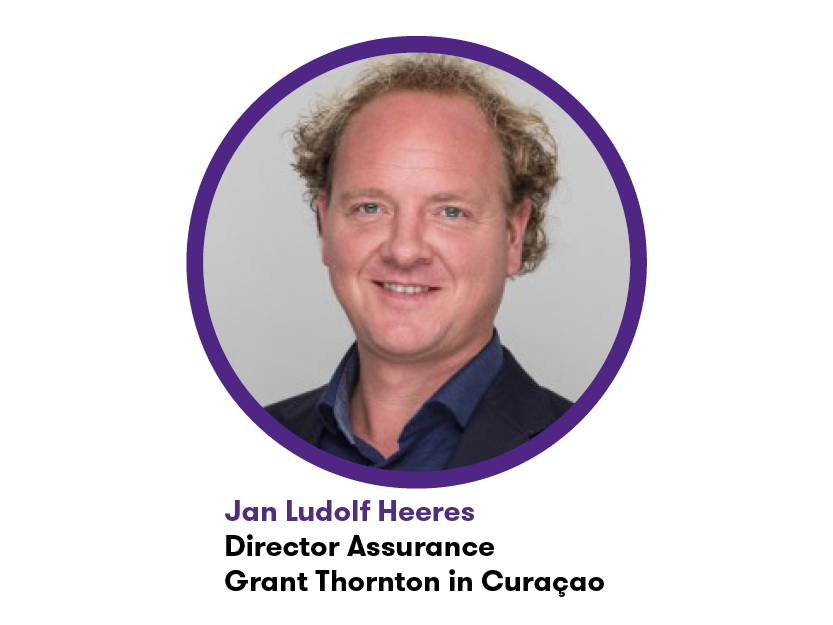 This article was originally published in Dutch in the daily newspaper Antilliaans Dagblad in Curaçao.